WHO WE ARE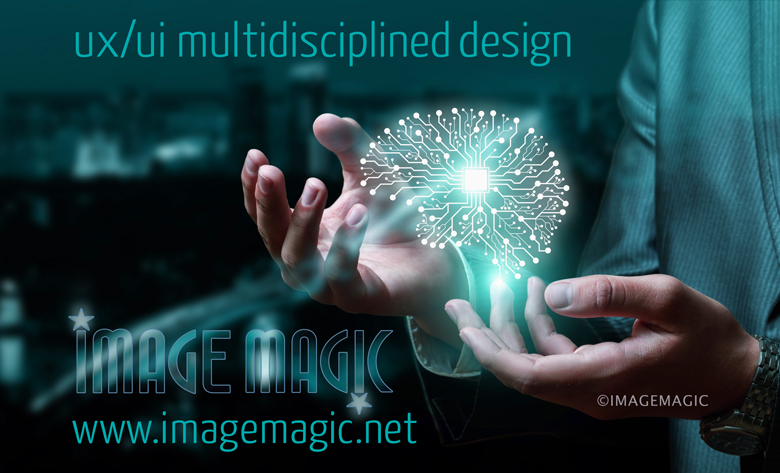 Image Magic Integrated Marketing Communications is your single source, concept to creation, project management and multi-disciplined design partner for turnkey or a-la-carte projects. Founded in 1977, Image Magic originated as an illustration and design studio, evolved into a brand image development expert during the 80's, pioneered Marketing Communications in the 90's, then added turnkey Internet services. Major market newspaper and magazine publishing, television broadcasting, and advertising industry success stories spanning 40 years has provided CLIENT EXPERIENCE that is many and varied. CONTACT US to discuss your goals. We'll help get you there.
---

WHAT WE DO
Identity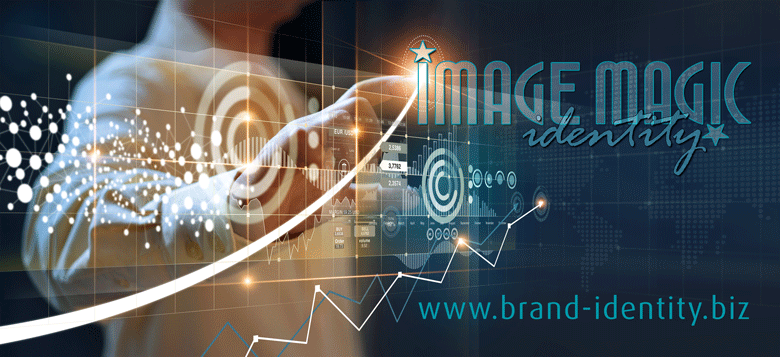 Logo
A unique, appropriate, and effective graphic symbol, or LOGO, should impact the viewer with a strong positive first impression that lasts. A poor logo does more harm than good. For your business or venture to compete for posive attention or sales, a logo is of paramount importance, and is often the first service Image Magic provides to new clients. Choose to design a new logo, or update your current logo to represent new products, services, trademark or market niche.
Corporate Identity Package
Public facing ventures need memorable CORPORATE IDENTITY as a credible business, entertainment or educational venture. While the deliverable seems to be tangible graphic design, interface design, or themed environment, Image Magic Identity Systems begins with a needs assessment, research and creative strategy to develop the look and feel of core graphic designs with which to launch or realign your market niche. Typical branded visual elements include logo, letterhead, and business card, but may also include signage, online user interface for app, website, intranet, enterprise portal, or in-room or vehicle appliance. Other branded visuals may be a streetscape, building facade, community or theme park hardscape, wayfinding systems, interior designs or an themed "experience" depending on client needs and goals.
Brand Image Development
A comprehensive deep dive into visual creative strategy that establishes client look & feel via graphic designs, target market tools and messaging in various owned, earned, and paid media options, which shape the audience experience as much as the product or service. Image Magic researches, reviews, assesses, then creates multi-disciplined designs, style guides, integrated marketing communications, advertising, public relations, and social media to create the relationship between a business or organization and its audience, so essential to venture persona. MEMORABLE BRAND IMAGE DEVELOPMENT GRAPHIC DESIGNS are critical to market presence and competitive edge and include an identity for all products, services, and intellectual property.

---
Imagery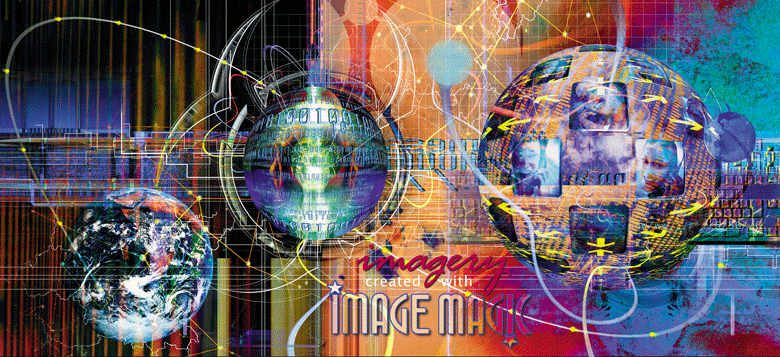 Photoshop Retouching or Customization
From basic bitmap image editing and manipulation to complex custom illustration, Image Magic delivers ILLUSTRATIONS, DESIGNS and PHOTO RETOUCHING created with industry standard cloud applications Adobe CC Photoshop and Illustrator. With a reputation as brand image development and Photoshop experts, you can trust Image Magic to create effective brand imagery, advertising designs, environmental designs or custom signage. Deliverables can be provided in digital design format, print or fabricated form.
Photography & Photo Editing
From ordinary to extraordinary, Image Magic can take your photographs, our professional photography, or stock photography to create branded advertising and marketing art, or simply provide photo retouching and editing, colorization, vintage duotones. In-house photography services is available at a deep discount or you may choose to have us provide art direction with a noted photographer. Image Magic photography or stock photography is typically used website projects, but we will be happy to work with images from your staff photographer to arrive at the desired brand imagery. Photoshop editing or illustration projects can be arranged using images from any source provided in high resolution digital format.
Digital Illustration
High res, optimized, digitized, bitmap, or vector, Image Magic provides digital illustration for all purposes and budgets. Photography or bitmap images can also be digitized and converted to vector graphics for optimized web imagery that resolves with record speed. Branded imagery, GUI and brand icon creation available upon request.
Details from Adobe...

---
Internet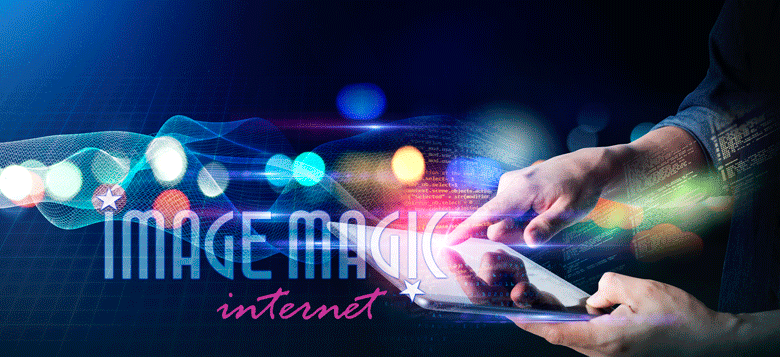 UI Themes | Custom Web Imagery
Graphic User Interface custom designed per existing corporate standards or original themes created by Image Magic are available as a separate design project or as part of an Image Magic Internet website.
Web Content Development
Certified "writing for the web", graphic design by a seasoned professional, Adobe Creative Cloud Illustrator and Photoshop digital illustrations, photo-editing and custom CSS look and fee are available through Image Magic.
Web Design & Development
Professional ad agency calibre WEB DESIGN/DEV prepared for ownership by our clients rather than locked into proprietory venue (like Wix or Squarespace) is your cost-effective deliverable by Image Magic. Your site will be W3 compliant and error free with all basic organic SEO hardwired into tags, images and the page. Most clients choose one of our 3 popular website plans as an affordable option.
Organic SEO & PPC Marketing
All Image Magic Internet websites include onpage SEO, but ongoing SEO efforts are an essential ingredient of inviting new web traffic to your webpages. A website should be a fluid ongoing marketing tool. While ORGANIC SEO is our specialty, we provide PPC (pay per click) marketing programs, blog articles, lead generation and email marketing to supplement our "Content is King" content | onpage SEO with analytics program.
Hosting & Maintenance Plans
FREE HOSTING is available for the first year with every Image Magic Internet website package, followed by competive industry rates. Maintenance plans are available by cost-effective retainer or by the hour. Each domain includes free setup of 2 domain emails, with a small service fee for additional emails.
---
Social Media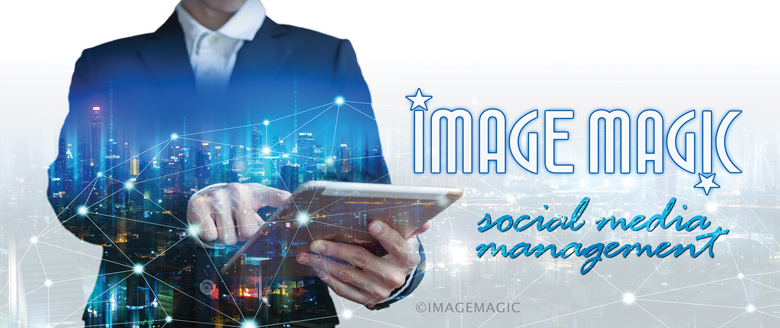 Social Media Content Development
Advertising and PR marketing text and design communications for Social Media is available a-la-carte or by retainer.
Social Media Management & Publishing
You do you. Image Magic provides project managment of your social media or multiple media publications so you can focus on your primary business. Think of us as your marketing communications partner. In addtion to SOCIAL MEDIA platform management, we can also provide print media advertising, and newsletter or magazine design and production.
Video: Conventional | Animated Shorts | Drone
Existing clients are invited to take advantage of Image Magic VIDEO capabilities for their YouTube, website, presentation, distance learning technical projects or other interactive marketing tools.
---
WHY CHOOSE US
Image Magic is a single solution provider of worldclass Ad/PR, marketing communications, and multi-disiplined design at hometown prices, made easy via virtual office. Whether a-la-carte or turnkey project, campaign or ongoing retainer services, Image Magic will work with you to exceed your expectations, within your budget, to provide customized, cost-effective, targeted results, using brand identity, superior graphic imagery, and Internet services that speak to your target market, raising awareness and the bottom line of your business , entertainment or educational venture.
Popular Plans
Image Magic services are customized per project and per client needs and budget, so there are no price quotes without consultation. FREE HOSTING is included with all of our 3 most popular online services that start at the following price points. Each plan includes all the features of the previous plan so only additional services in the next level plan are listed.
Extra LANDING PAGES added to any plan start at $250.00 each.
START-UP PLAN
5 Pg Mobile Responsive Website
HTML or WordPress

Keyword Domain | 2 Emails

Google Business Account
Analytics & Map

Contact Form Mail

GUI Theme

Photo Sourcing & Photoshop
Request Now
ADD SMALL BIZ PLAN
8 Pg Mobile Responsive Website
HTML or WordPress

Google Analytics Report Review
On-page Organic SEO/ 2 Revisions

404 Redirect | XML Sitemap

Branded GUI Theme

Branded Facebook Page

Advanced Photoshop Imagery
Request Now
ADD PRO-SITE PLAN
12 Pg Mobile Responsive Website
HTML

3 Domain Landing Pages
SILO SEO w/ 2 Revisions

Sales Funnel Page w/Form

Multiple Media Brand Dev

3 Branded Social Media Pages

Advanced Photoshop Imagery
Request Now
Creative Strategy
While we don't reinvent the wheel for every Image Magic digital media project, each deliverable is custom created with solutions unique to each valued client.
Marketing Communications
An industry pioneer in Integrated Marketing Communications, Image Magic provides advertising, public relations, product and brand development and corporate identity.
Multi-disciplined Design
A big picture approach that considers multiple media is part of each Image Magic design, whether a-la-carte or part of a multiple media program.
Internet Solutions
Small business web presence or eCom store, Image Magic Internet provides Internet services from domain acquisition to web hosting maintenance that exceeds expectations.
CONTACT US
Complete FORM for service within 48 hours